Southern NH Home Builders and Remodelers Association meets on the first Wednesday of the month. It is our goal to provide our members with networking opportunities as well as an educational piece each month.
Many meetings are held at the offices, showrooms, facilities and workplaces of our members, providing them the opportunity to "showcase" their operation and staff.
We hold 3 major fundraising events each year, a Silent Auction-December, Pinkerton Trades Night-April and the Annual Golf Tournament in May.
PLEASE COME TO OUR MEETINGS TO NETWORK AND LEARN!

Social Building Blocks-A Workshop
August 17, 2017 @ 9:00 am

-

12:00 pm

$20.00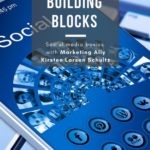 A Social Media Workshop
presented by Marketing Ally-Kirsten Larsen Schultz
-Learn the pros & cons, on all major Social Media platforms (Facebook, Twitter, Instagram, Pinterest)   and the importance of claiming your local listing and publishing content to Google+ consistently as well  as getting reviews.
-We will discuss the use LinkedIn and Alignable to network online.
Some focus on LinkedIn and topics of interest including:
-Public vs. private profile (who can see what)
-Is there a strategy to those you select to be in your network?
-What are the benefits of joining?
-How do you get your "message" out to people in your network beyond your public profile?
-How do you get recommendations?
-Advantages/reasons for posting, sharing, etc.
RESERVATIONS ARE REQUIRED-LIMIT 20
Contact Lisa at info@snhhbra.com or 603-475-2855 on or before 8/15 at noon.
Prepayment is appreciated.
NHBA Statewide Events

 To see the Calendar for the State Association, click here